Instrumented Impact System Includes
Data acquisition/control (DAC) computer/flat panel monitor/keyboard/and mouse
Strain gage amplifier inside DAC computer
High speed 12 bit data acquisition board inside DAC computer which allows any number of data points
per test up to 1,000,000 (50,000 points are adequate for most tests)
Remote balance and shunt calibration of striker from the DAC front panel
Site license for Windows XP based ImpactTM v 5.0 data acquisition and analysis software
Users manual and online computer help
Data acquisition computer with 12 bit fast acquisition board, encoder board, encoder hardware, and strain gage amplifier. The amplifier provides auto-balance, amplifier range selection, and shunt calibration for periodic calibration checking. The amplifier is capable of a wide range of amplification settings for the research environment needs.
Data acquisition screen for test conducted on a pendulum impact machine. The voltage-time data are displayed along with the test parameters.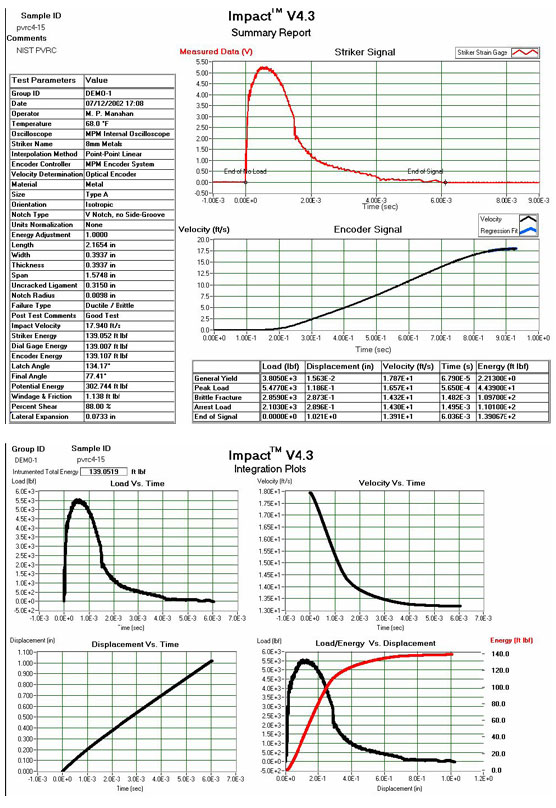 Instrumented Impact Testing Striker (One of the striker is with the machine)
8.0mm radius instrumented striker, ASTM E 23
2.0mm radius instrumented striker, ISO183