About Us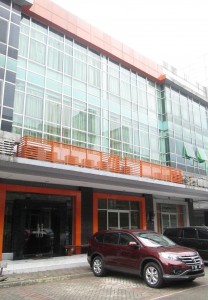 Please allow me to say hello and introduce my company PT. Jelita Citra Solusindo.
PT. Jelita Citra Solusindo was been established since in 1997 and with a head office at Tangerang,  Jl. Pahlawan Seribu, Comp. Bidex Block A, No.12-15, BSD City, South of Tangerang, Indonesia 15322, Phone : (+62) 21 53167031, Fax : (+62) 21 53167032.
Jitrasindo, known as distributor agent for Electrical, Mechanical, Civil Laboratory Equipment, Science Equipment, and Agriculture Equipment (Harvester) for using in universities, polytechnics, vocational schools, training centre, private sectors, consultans and constructions. The supply of PT. Jelita Citra Solusindo products always includes complete manual, with experiment already performed and repeatable in a laboratory.
Specialized and highly qualified service, such as before/after sales, consultancy, and assistance, installation, commissioning, start up, training, and refreshment courses for teacher/lecturer, all form part of the standard tasks of the company with global range of partners supports in Germany, UK, Austria, Italy, Sweden, Spain, France, Thailand, Malaysia, India and China for the best solustions and services for customer requirments.
 Our commitment is increase quality of technology and service as required our customer in long time cooperation. This commitment is a fundamental part of our corporate processes and systems. Points of our best service is Understand our customers, Get it right first time, Reliable, customer-ready products, Own the customer relationship, Keep our promises, Courteous and helpful.
Ir. Istiana Yulianti
President Director
OUR PEOPLE
President Director

Project Manager